If you are sending in your carbs,
follow our shipping instructions
Step One
Remember to include your aircut valve (GL1000), and your fuel tank petcock (GL1000 & GL1100). We rebuild those items as well as a standard part of your rebuild service.
Step Two
Feel free to include the four intake elbows (4 cylinder models) and we will clean them as well. Or leave them out to save a few bucks shipping cost. Either way, we will supply new viton o-rings for you to rejoin them to the cylinder heads.
Step Three
Drain every drop of fuel from your carbs before shipping. We recommend letting them sit overnight with drain plugs removed.
Step Four
Place the drained carbs in a heavy plastic bag or two to minimize fuel odor. You don't want your shipper to wonder what stinks in your package.
Step Five
Use bits of cardboard and tape to cover and sharp edges that could tear though packing material.
Step Six
Nestle your carbs in an appropriately sized box with plenty of soft packing material on all sides. Tape the box on all sides and in all directions.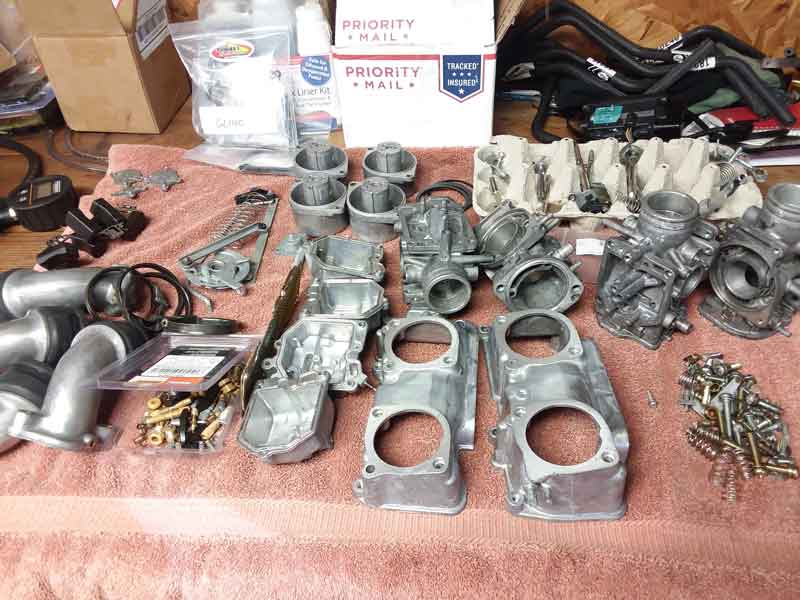 Questions on how to pack your carbs? We are here to answer your questions. Give us a call or send us a message.
SEND TO:
212 Sunset drive
Orangeville, IL 61060