Motorcycle
Maintenance & Repair
The whole world has known for decades that the most reliable and longest lasting motorcycles come from Japan.  We use the factory maintenance schedules and our wealth of model-specific knowledge to keep your machine running it's best for years to come. Our shop software tracks all scheduled maintenance and repairs, so you always know what's been done and what lies ahead.
The first step in a quality repair is an accurate diagnosis. There are plenty of "parts-changers" out there, but a real mechanic evaluates the whole machine, isolates the problem, and consults the customer before turning the first wrench. All repairs are done by the book, using only the highest-quality parts. You'll feel the difference with every twist of the throttle.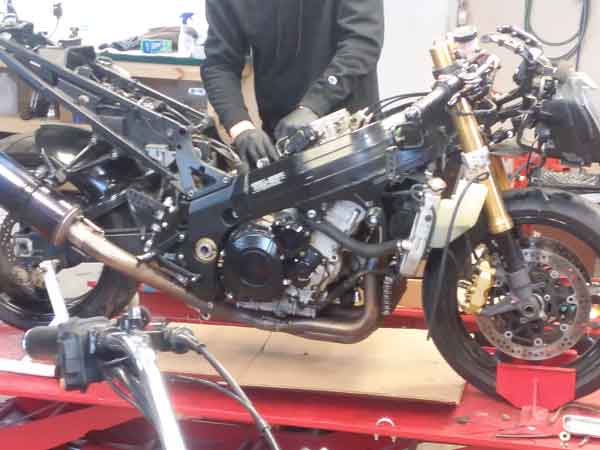 Engine work and rebuilding
Carburetor rebuilding, tuning and modification
Clutch, transmission and drive train
Suspension rebuilding and tuning, lowering
Generators/alternators, electrical and ignition
Bearings, frame and steering
Accessories and customization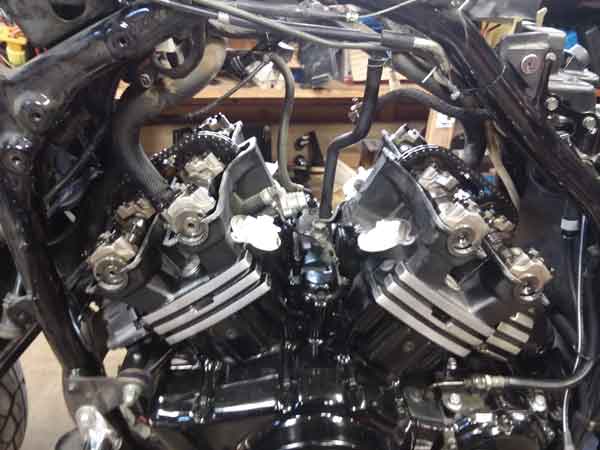 Shop Hourly Rate
Our hourly shop rate is $75/hr ($100/hr for electrical diagnoses and custom wiring); however, because of our experience with many popular motorcycles we are able to quote affordable flat rates for most common jobs. We get great prices on OEM parts and quality aftermarket items and pass the savings on to you.
Tire change and balance
Tire change and balance starting at $35 front / $45 rear for most tubeless tires with full service on the bike. $20 to mount and balance any tubeless tire when you bring just the wheel.
Goldwings are our specility
We work on all types of motorcycles, but Goldwings are our favorite.