Motorcycle Services
Goldwing Specialty

We Know Goldwings
We love all Japanese motorcycles, but Honda Goldwings are a solid favorite and a long-time passion. Our expertise extends to every model from 1975 to 2000. These motorcycles were designed by a joint team of engineers from Honda's cycle division and automobile division, incorporating technologies from both. As such, the Goldwing is a unique breed and requires a bit of specialized practice and knowledge.
We know Goldwings from tip to tail, and we can aptly handle everything from scheduled maintenance to full restoration.
Engine and transmission repair and rebuild

Cylinder head gaskets

Timing belt replacement and tensioner idlers

Water pump replacement and water system resealing

Stator replacement with modern upgrade

Performance modifications

Electrical diagnoses and repair

Clutch replacement

Driveline, u-joint, and swing arm

Final drive unit rebuild

Air suspension rebuild

Fork rebuilds and modern upgrades to improve handling

Dash, audio, LCD screen repair
Call us 608-214-9803 to schedule an appointment or send us a message.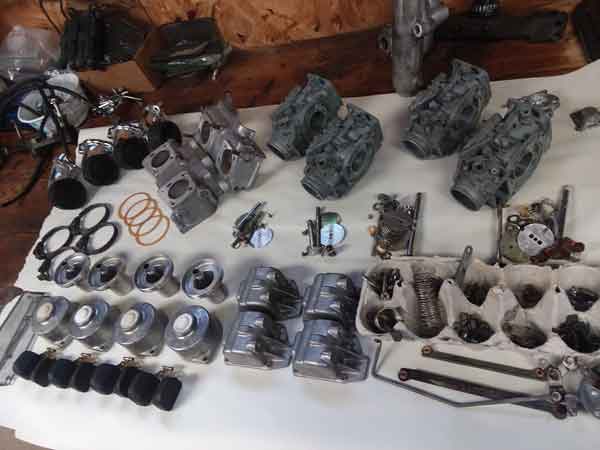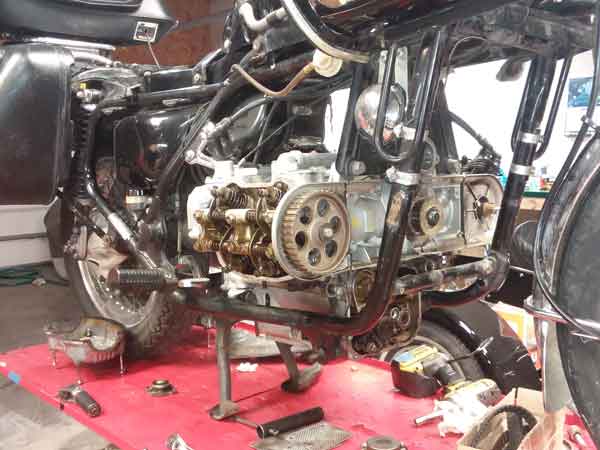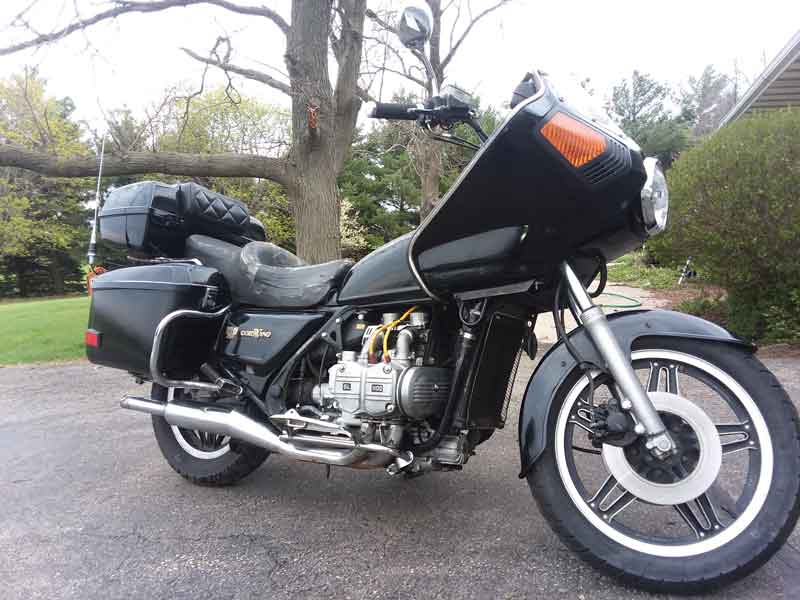 Goldwing
We specialize in Goldwing Carburetor Services