Specialty Motorcycle Services
Goldwing Carburetor

Full service in the shop, or rebuild by mail.
It's not easy to find a shop that will take on your classic Goldwing carburetors, and even more rare to find someone who knows how to rebuild them completely and correctly. As a Randakk's approved rebuilder, we service many sets of Goldwing carbs every month, which allows us to charge less and provide the most consistent results as our process has been streamlined and perfected. The prices below include all expected replacement parts and return shipping. Turnaround is currently 4-5 weeks by mail.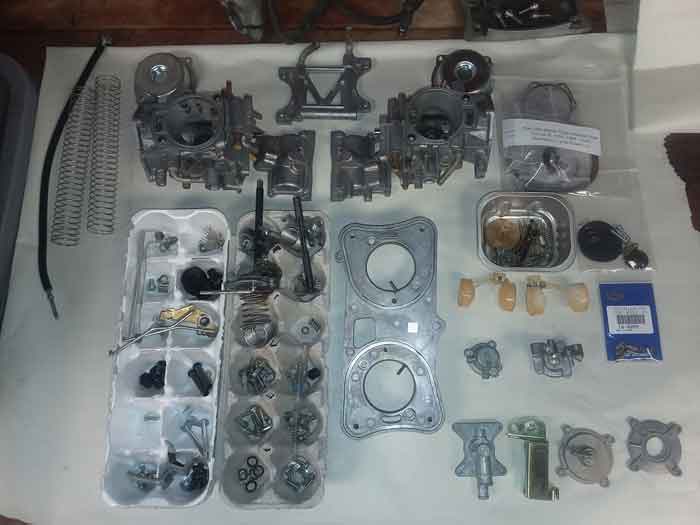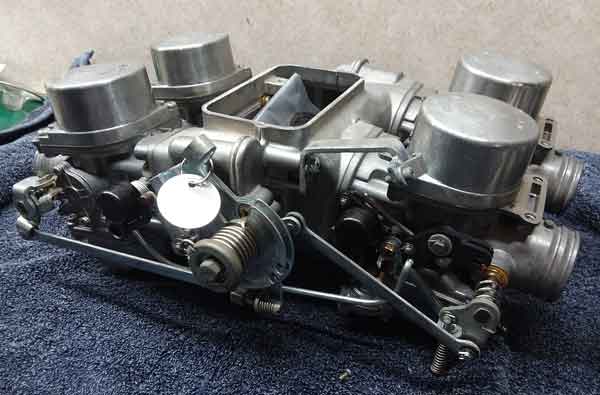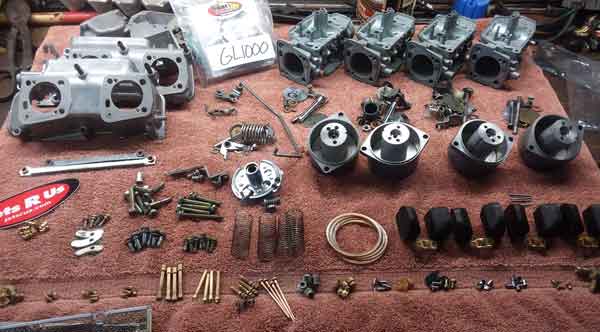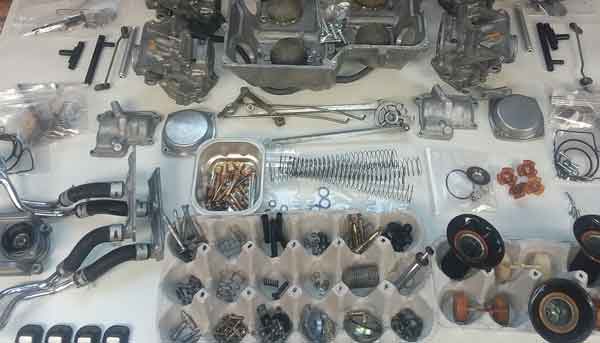 The most detailed rebuild
Complete disassembly, no shortcuts
Powerful ultrasonic cleaning that leaves nothing behind
Randakk's overhaul parts, the only truly complete solution, with materials resistant to modern fuels
Replacement of felt shaft seals
Polishing of CV slides, caps, and bores
Proper modifications for better performance
Wet tested, bench-synched, and set to factory base settings, securely packaged and shipped
The following prices include all expected replacement parts and return shipping to continental USA:
GL1000 1975-1979 $549
GL1100 1980-1983 $599
GL1200 1984-1987 $489
GL1500 1988-2000 $409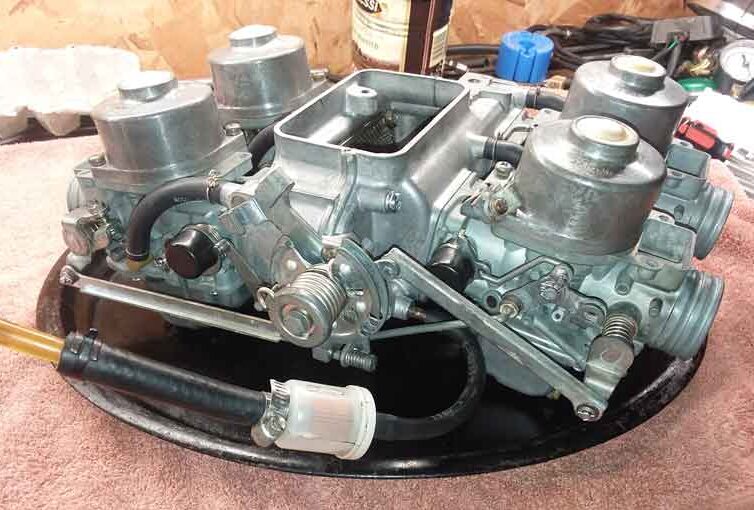 We stock spare carbs for hard parts if necessary. Additional services can include soda blasting, external polishing of caps, replacement of rubber CV diaphragms, or new Honda float valves.
How to mail in your carbs
Shipping and packing instructions